Bloggers/Reviewers
Are you interested in hosting authors, books, giveaways, and more on your site?
Sign up HERE
to become a tour host today! All hosts that post are entered for our monthly giveaway.

Blog Archive

Need Tour Hosts:
Monday, March 12, 2012
The Fallen One
Series: Sons of the Dark Mother, #1
Author: Lenore Wolfe
Genre: Paranormal, Fantasy
Publisher: Triquetra Press Publications
Ebook
Words: A little over 100,000

Book Description

An ancient race and a prophecy foretell of four dark princes, the sons of the dark mother, who will rise up with a nation of old vamps to stop the rogue factions from ruling over mankind. Justice is the first in that prophecy, from the ancient Jaguar People. He is the Prince of Fire. Jess is one of the three sisters of the Jaguar witches who must help him to stop these factions of rogue vamps--or none of their lives will ever be the same.
I grew up in Montana, and Alaska, and currently live in central US. I hold a BA in Sociology, from the University of Northern Colorado, with a minor in writing, and I am student of the Shaman path. And in spite of my struggles, I am living my dream by being able write and market my writing, and that's a wonderful blessing.

Her Website:
http://lenorewolfe.com
Blog:
http://authorlenorewolfe.blogspot.com/
The Fallen One Blog:
http://sonsofthedarkmother.blogspot.com
Twitter:
https://twitter.com/#!/lenorewolfe
Goodreads:
http://www.goodreads.com/author/show/4368571.Lenore_Wolfe
Submit Your Book
We are looking for authors books to feature on our promotion site. This would be an excerpt (length up to you) book description, info, bu...

"I could not be more pleased by my total experiences in working with Holly on my book review tour. She went beyond my expectations, and best of all, I saw an increase in book sales and readership activity soon after the start of my book review tour. Holly's professionalism and the services she offers would be hard to beat at any price." -- Kimberly K. Comeau, author of Moons' Kiss, 2012

Follow FMB On Twitter

Grab Our Button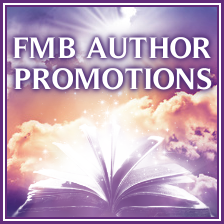 <div class="Full Moon Bites" style="width: 250px; margin: 0 auto;">
<a href="http://www.fmbauthorpromotions.com/" rel="nofollow">
<img src="http://i757.photobucket.com/albums/xx219/mcanderson11/FMB%20Button_zpsmnpbabik.png" alt="FMB Author Promotions" width="250" height="250" />
</a>
</div>