Bloggers/Reviewers
Are you interested in hosting authors, books, giveaways, and more on your site?
Sign up HERE
to become a tour host today! All hosts that post are entered for our monthly giveaway.

Blog Archive

Need Tour Hosts:
Sunday, April 1, 2012
Title: By the Sword
Author: Sara Flower
Genre: Fantasy, Young-adult
Publisher: Violet Sword Publishing

Ebook
Pages: 240

"Seventeen-year-old Talya's main goal is to bring down the Malinorian Empire. And Jalarn, the empire's prodigy general, is at the top of her list of enemies to kill. Not only has Jalarn murdered Talya's king, he's almost killed her. Twice.

But things don't go as Talya planned when a visiting prophet sends her on a mission to the highly feared Hunter Forest. It is there that she must gain the allegiance of the forest's inhabitants before Jalarn and his men do.

Then, memories of a haunting vision resurface when Talya comes face to face with Jalarn. She makes a rash decision that sends her down a path she never imagined she would follow."

Purchase: Amazon |
Sara is a twenty-something Canadian who has enjoyed writing stories since kindergarten. She likes good music & inspiring films, which fuel her creativity. She also happens to be something of a fitness nut and fashion is her passion.

Blog:
http://saraflower.wordpress.com/
Twitter:
https://twitter.com/#!/Sara_Flower
Submit Your Book
We are looking for authors books to feature on our promotion site. This would be an excerpt (length up to you) book description, info, bu...

"I could not be more pleased by my total experiences in working with Holly on my book review tour. She went beyond my expectations, and best of all, I saw an increase in book sales and readership activity soon after the start of my book review tour. Holly's professionalism and the services she offers would be hard to beat at any price." -- Kimberly K. Comeau, author of Moons' Kiss, 2012

Follow FMB On Twitter

Grab Our Button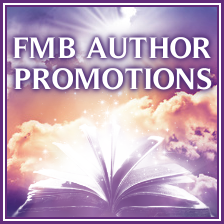 <div class="Full Moon Bites" style="width: 250px; margin: 0 auto;">
<a href="http://www.fmbauthorpromotions.com/" rel="nofollow">
<img src="http://i757.photobucket.com/albums/xx219/mcanderson11/FMB%20Button_zpsmnpbabik.png" alt="FMB Author Promotions" width="250" height="250" />
</a>
</div>