Bloggers/Reviewers
Are you interested in hosting authors, books, giveaways, and more on your site?
Sign up HERE
to become a tour host today! All hosts that post are entered for our monthly giveaway.

Blog Archive

Need Tour Hosts:
Tuesday, April 3, 2012
Title: Halo of the Damned
Author: Dina Rae
Genre: Fantasy, Fiction, Paranormal, Thriller, Horror, Romance, Suspense
Ebook
Pages: 289

"A chain of advertising agencies, a new breed of humans, and a fallen angel to worship... Andel Talistokov is known for his slick advertising agencies across the globe. He is a fallen angel that uses advertising as a weapon for Satan's work. His growing power emboldens him to break several of Hell's Commandments. Furious with his arrogance, Satan commands him to return to Hell after finding his own replacement. Yezidism, an ancient angel worshiping religion, quietly expands throughout the West. Armaros appears as a guest of honor during their ceremonies. He mates with young women to produce nephilim, a mixed race of humans and angels. They are alone and unprepared for their supernatural power. Joanna Easterhouse, a recovering drug addict, steps out of prison shortly after her mother's fatal accident. She and her sister, Kim, unravel their mother's secretive past. Intrigued, they learn their bloodline is part of a celestial legacy. Both worlds collide. Halo of the Damned is a horrifying tale that weaves research together with suspenseful twists and turns."

Purchase Links:

Amazon:
http://www.amazon.com/Halo-Damned-Dina-Rae/dp/1615726055/ref=sr_1_1?ie=UTF8&qid=1329970218&sr=8-1
Eternal Press:
http://eternalpress.biz/book.php?isbn=9781615726042
Books on board:
http://www.booksonboard.com/index.php?BODY=searchresults
Dina Rae is a new author that is here to stay. As a former teacher, she brings an academic element to her work. Her research on the Yezidi religion and love of art inspired her story telling for Halo of the Damned.

Her other novel, The Last Degree, is a fictionalized account of the Freemason's role in the New World Order.

Dina lives with her husband, two daughters, and two dogs outside of Chicago. She is an avid reader, tennis player, movie buff, and self-proclaimed expert on conspiracy theories. Her favorite authors are Dan Brown, Tim LaHaye, Jerry Jenkins, Lincoln Childs, Robert Preston, Brad Thor, Stephen King, and Anne Rice. Her favorite movies are Devil's Advocate, Angel Heart, Shutter Island, I Am Legend, and The Shining.

Find Dina Rae at:

Website: dinarae.co

YouTube Video:
http://www.youtube.com/watch?v=4p89LXZNxOs
Goodreads:
http://www.goodreads.com/author/show/5747496.Dina_Rae
Facebook:
http://www.facebook.com/#!/profile.php?id=100003207048843
Submit Your Book
We are looking for authors books to feature on our promotion site. This would be an excerpt (length up to you) book description, info, bu...

"I could not be more pleased by my total experiences in working with Holly on my book review tour. She went beyond my expectations, and best of all, I saw an increase in book sales and readership activity soon after the start of my book review tour. Holly's professionalism and the services she offers would be hard to beat at any price." -- Kimberly K. Comeau, author of Moons' Kiss, 2012

Follow FMB On Twitter

Grab Our Button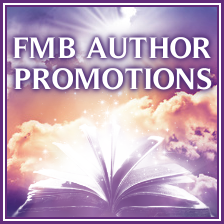 <div class="Full Moon Bites" style="width: 250px; margin: 0 auto;">
<a href="http://www.fmbauthorpromotions.com/" rel="nofollow">
<img src="http://i757.photobucket.com/albums/xx219/mcanderson11/FMB%20Button_zpsmnpbabik.png" alt="FMB Author Promotions" width="250" height="250" />
</a>
</div>