Bloggers/Reviewers
Are you interested in hosting authors, books, giveaways, and more on your site?
Sign up HERE
to become a tour host today! All hosts that post are entered for our monthly giveaway.

Blog Archive

Need Tour Hosts:
Monday, April 2, 2012
April 5th
April 6th
Book Title: Incognito
Author: Miho Li
Genre: Contemporary, Erotica, Male/Male
Words: 25,377

"When Ren sees the new transfer student—Shin, black hair, storm-cloud-gray eyes, and more beautiful than any guy had a right to be—he makes it his mission to get to know him. Too bad Shin is about as sociable as fungus, and about as likable, too. But Ren isn't good at giving up, so he takes on the challenge of cracking Shin's titanium shell. What he finds underneath, though, is way more than he's prepared to handle.

People are disappearing in Akita, and Shin might be behind it. As Ren's feelings grow for the reserved man, so do the number of missing person reports, and Ren doesn't know if their budding relationship is enough to withstand both the well of secrets and the organization Shin works for."

Purchase:
http://www.bookstrand.com/incognito
Miho grew up on horror, fantasy, and romance novels (although she hid the romance novels, considering she probably shouldn't have been reading them at eleven years old). She started writing horror first, but these days, her work features more boys kissing boys than heads exploding, which everyone agrees is an improvement. She has a love of all things fantastical, and her favorite romances are the ones that don't happen easily. Reading or writing about characters overcoming adversity in order to reach their happy endings, whether that's together or not, is what fuels her love of the written word.

Find Miho at:
Blog:
http://miho-li.blogspot.com
Twitter: twitter.com/miho_li
Submit Your Book
We are looking for authors books to feature on our promotion site. This would be an excerpt (length up to you) book description, info, bu...

"I could not be more pleased by my total experiences in working with Holly on my book review tour. She went beyond my expectations, and best of all, I saw an increase in book sales and readership activity soon after the start of my book review tour. Holly's professionalism and the services she offers would be hard to beat at any price." -- Kimberly K. Comeau, author of Moons' Kiss, 2012

Follow FMB On Twitter

Grab Our Button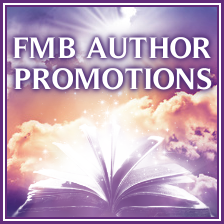 <div class="Full Moon Bites" style="width: 250px; margin: 0 auto;">
<a href="http://www.fmbauthorpromotions.com/" rel="nofollow">
<img src="http://i757.photobucket.com/albums/xx219/mcanderson11/FMB%20Button_zpsmnpbabik.png" alt="FMB Author Promotions" width="250" height="250" />
</a>
</div>