Bloggers/Reviewers
Are you interested in hosting authors, books, giveaways, and more on your site?
Sign up HERE
to become a tour host today! All hosts that post are entered for our monthly giveaway.

Need Tour Hosts:
Tuesday, May 15, 2012
Book Title: Ancient Canada
Author: Clinton Festa
Genre: Fantasy
Publisher: SynergEbooks

Book Description:

"Ancient Canada is a fantasy epic and a story of mythology for an alternate Canada. Because of her unique ability to see life and death, Lavender is exiled from her home. With the help of her sister Marigold, she survives in the wild using her gift. The two encounter various characters and creatures along their journey, not all human and not all friendly. Each chapter is narrated by one of these characters or creatures, sharing their personal story as well as their encounter of the two sisters. Together the chapters link to bring Lavender and Marigold's epic, the mythological story of Ancient Canada."

Buy Links:
Clinton Festa, raised in Rockland County, NY, is son to two educators and grandson to four. Clinton studied animal science with the intention of pursuing a doctorate in veterinary medicine. However, after graduation Clinton began flight training and has worked in aviation for the last ten years.

Find the Author:
Website
Submit Your Book
We are looking for authors books to feature on our promotion site. This would be an excerpt (length up to you) book description, info, bu...

"I could not be more pleased by my total experiences in working with Holly on my book review tour. She went beyond my expectations, and best of all, I saw an increase in book sales and readership activity soon after the start of my book review tour. Holly's professionalism and the services she offers would be hard to beat at any price." -- Kimberly K. Comeau, author of Moons' Kiss, 2012

Follow FMB On Twitter

Grab Our Button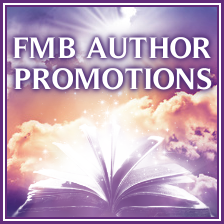 <div class="Full Moon Bites" style="width: 250px; margin: 0 auto;">
<a href="http://www.fmbauthorpromotions.com/" rel="nofollow">
<img src="http://i757.photobucket.com/albums/xx219/mcanderson11/FMB%20Button_zpsmnpbabik.png" alt="FMB Author Promotions" width="250" height="250" />
</a>
</div>