Bloggers/Reviewers
Are you interested in hosting authors, books, giveaways, and more on your site?
Sign up HERE
to become a tour host today! All hosts that post are entered for our monthly giveaway.

Blog Archive

Need Tour Hosts:
Sunday, June 17, 2012
Book Title: Back To You
Author: Natalie-Nicole Bates
Genre: Contemporary, Romance
Publisher: Bradley Publishing
Publication Date: January 30th, 2012
Words: 26,000
"On the surface, Lynsey Reznor seems to have it all. She is beautiful, brilliant, and a successful true-crime writer who has been living the past decade in Miami. But what Lynsey lacks is what she needs the most—a family.
After the death of her mother, and yet another failed relationship, Lynsey makes an impulsive decision to return to her hometown of Unity. But Unity will present its own bittersweet memories, most notably, her first love, Nick Lincoln.
Twenty years ago, Nick broke teenager Lynsey's heart when he decided to marry another. He had his own private reasons—reasons he never explained to Lynsey. Now she is back, along with a chance to reclaim her love. But Lynsey wants answers from him that he may never be able to give out of duty and guilt."
Embed (HTML) Code: <iframe width="420" height="315" src="http://www.youtube.com/embed/moTRG6bfK8E" frameborder="0" allowfullscreen></iframe>
Submit Your Book
We are looking for authors books to feature on our promotion site. This would be an excerpt (length up to you) book description, info, bu...

"I could not be more pleased by my total experiences in working with Holly on my book review tour. She went beyond my expectations, and best of all, I saw an increase in book sales and readership activity soon after the start of my book review tour. Holly's professionalism and the services she offers would be hard to beat at any price." -- Kimberly K. Comeau, author of Moons' Kiss, 2012

Follow FMB On Twitter

Grab Our Button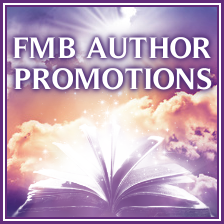 <div class="Full Moon Bites" style="width: 250px; margin: 0 auto;">
<a href="http://www.fmbauthorpromotions.com/" rel="nofollow">
<img src="http://i757.photobucket.com/albums/xx219/mcanderson11/FMB%20Button_zpsmnpbabik.png" alt="FMB Author Promotions" width="250" height="250" />
</a>
</div>