Bloggers/Reviewers
Are you interested in hosting authors, books, giveaways, and more on your site?
Sign up HERE
to become a tour host today! All hosts that post are entered for our monthly giveaway.

Need Tour Hosts:
Wednesday, October 24, 2012
Publisher:
Decadent Publishing
Collin Harrison is loving life as a bachelor, but can't convince his meddling mother to back off. To make matters worse, he's confused by his attraction to his new neighbor, Devin. But Collin has never been with a man before.
Devin Hardy is no stranger to fulfilling his intimate desires—desires which include his hot neighbor. Good things come to those who wait, but Devin is getting tired of waiting to turn their friendship into one with scorching hot benefits.
Jennifer Labelle resides in
Ottawa
,
Ontario
Canada
with her husband and three beautiful children. After her third child she became a stay at home mom. In her busy household Jennifer likes to spend her down time engrossed in the stories that she creates. She is an active reader of romance (especially historical), mystery and anything paranormal. With an education in Addictions work she's decided to take a less stressful approach in life and hopes that you enjoy, as she shares some of her imagination with all of you.
Enter below to win one of 5 eBook copies of Friends with Benefits by Jennifer Labelle! :)
a Rafflecopter giveaway
Submit Your Book
We are looking for authors books to feature on our promotion site. This would be an excerpt (length up to you) book description, info, bu...

"I could not be more pleased by my total experiences in working with Holly on my book review tour. She went beyond my expectations, and best of all, I saw an increase in book sales and readership activity soon after the start of my book review tour. Holly's professionalism and the services she offers would be hard to beat at any price." -- Kimberly K. Comeau, author of Moons' Kiss, 2012

Follow FMB On Twitter

Grab Our Button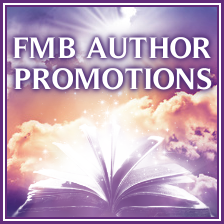 <div class="Full Moon Bites" style="width: 250px; margin: 0 auto;">
<a href="http://www.fmbauthorpromotions.com/" rel="nofollow">
<img src="http://i757.photobucket.com/albums/xx219/mcanderson11/FMB%20Button_zpsmnpbabik.png" alt="FMB Author Promotions" width="250" height="250" />
</a>
</div>