Bloggers/Reviewers
Are you interested in hosting authors, books, giveaways, and more on your site?
Sign up HERE
to become a tour host today! All hosts that post are entered for our monthly giveaway.

Need Tour Hosts:
Tuesday, October 16, 2012
Series: The Homeschoolers Book 1
Author: Henry Circle
Genre: Young-Adult
Publisher: Sea Star Publishing
Pages: 110
A mortifying episode of in-school diarrhea sends witty and skeptical Christina Begoni flying into the arms of a holy-rolling homeschool group where she meets "Teenage Sex Incarnate," David, and his alarmingly sweet sister, Sunny. The group is complete when they are joined by two other hardened public school students, Christina's mustachioed younger brother and one deliciously rowdy redneck bully for a raucously funny and often gripping adventure on the Mississippi River. Will Christina be able to fight the wild river, a gun-toting grandpa and her own hilariously heathen ways to hold this group of unlikely friends together?
Henry was born in a hidden cave on the Mississippi River. She was sent to an awful place called Kah-lidge for many years to learn to be a writer. Her hope is that her first series of young adult novels, The Homeschoolers, will make you laugh every now and then, get you excited about this spectacular thing called life, and teech ewe to spehl as gut as she do. ;)
a Rafflecopter giveaway
Submit Your Book
We are looking for authors books to feature on our promotion site. This would be an excerpt (length up to you) book description, info, bu...

"I could not be more pleased by my total experiences in working with Holly on my book review tour. She went beyond my expectations, and best of all, I saw an increase in book sales and readership activity soon after the start of my book review tour. Holly's professionalism and the services she offers would be hard to beat at any price." -- Kimberly K. Comeau, author of Moons' Kiss, 2012

Follow FMB On Twitter

Grab Our Button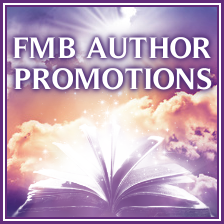 <div class="Full Moon Bites" style="width: 250px; margin: 0 auto;">
<a href="http://www.fmbauthorpromotions.com/" rel="nofollow">
<img src="http://i757.photobucket.com/albums/xx219/mcanderson11/FMB%20Button_zpsmnpbabik.png" alt="FMB Author Promotions" width="250" height="250" />
</a>
</div>