Bloggers/Reviewers
Are you interested in hosting authors, books, giveaways, and more on your site?
Sign up HERE
to become a tour host today! All hosts that post are entered for our monthly giveaway.

Need Tour Hosts:
Friday, November 16, 2012
Series: True Grime, #2
Author: Natasha Deen
Genre: Urban-Fantasy, YA,
Publisher: Blueberry Hill Press
Pages: 302
For the last two years, human Aponi Runningbear has been training to be part of Grime, the magical police division tasked with protecting humanity from SOAP terrorists. But things aren't going well. She's barely keeping up with her studies, failing the physical component, and her Generalized Anxiety Disorder is making her bad days even worse. When her team is given the chance to find a missing coworker and stop SOAP from producing a DNA-altering drug that's killing humans, Aponi grabs hold of the chance to show she's meant for Grime. But as the investigation heats up, she's forced to deal with the tormentor from her past, dead bodies, and the certainty that SOAP's going to win this battle. Humanity's dying, Grime's in trouble, and she's failing...does a foster kid really have what it takes to save the world and herself?
When I was little, there was only one thing I wanted to be: a superhero.

Then I realized that being a klutz was not, in fact, a super power, and my super weakness for anything bright and shiny meant a magpie with self-control could easily defeat me in a battle of wills.
What was a superhero in training to do?
I turned to writing young adult, urban fantasy, and romance as a way to sharpen my mental super-hero skills, and as a way to bide my time until I can hone my klutzy nature into a superpower. I don't get to orbit the earth in a space station (and thank God, because I get sick on merry go round), but I do get to say things like: "Stand aside! This is a job for Writing Girl!!"
Website
|
Facebook
|
Twitter
|
Enter below to win one of 3 eBook copies of Angel Maker by Natasha Deen! :)
a Rafflecopter giveaway
Submit Your Book
We are looking for authors books to feature on our promotion site. This would be an excerpt (length up to you) book description, info, bu...

"I could not be more pleased by my total experiences in working with Holly on my book review tour. She went beyond my expectations, and best of all, I saw an increase in book sales and readership activity soon after the start of my book review tour. Holly's professionalism and the services she offers would be hard to beat at any price." -- Kimberly K. Comeau, author of Moons' Kiss, 2012

Follow FMB On Twitter

Grab Our Button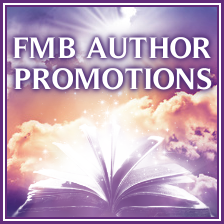 <div class="Full Moon Bites" style="width: 250px; margin: 0 auto;">
<a href="http://www.fmbauthorpromotions.com/" rel="nofollow">
<img src="http://i757.photobucket.com/albums/xx219/mcanderson11/FMB%20Button_zpsmnpbabik.png" alt="FMB Author Promotions" width="250" height="250" />
</a>
</div>