"I could not be more pleased by my total experiences in working with Holly on my book review tour. She went beyond my expectations, and best of all, I saw an increase in book sales and readership activity soon after the start of my book review tour. Holly's professionalism and the services she offers would be hard to beat at any price." -- Kimberly K. Comeau, author of Moons' Kiss, 2012

Sunday, January 13, 2013
Title: Her Guardian Lover
Author: Carrie Pulkinen
Genre: Paranormal Romance
Publisher: Breathless Press
Format: Ebook
Length: 73,372 words
Guarding April is a hard day's work. But opening his heart to love her could be the end of life as he knows it.
April May Carter, a twenty-nine-year-old small town high school teacher, dreams of finding a man to whisk her away from the Hicksville she's stuck in. She wants it all—the husband, the house, the kids, the car. But her dreams of living the perfect life are shattered during a school shooting.
Damian is supposed to keep April safe. He's an angel, but you wouldn't guess that judging from his attitude. A tragic event in his past has left him so bitter and resentful that he won't let anyone get close. But the moment, Damian sees April, he's blindsided by the beauty. She awakens a part of his soul he thought had long ago burned out.
April should hate him, but she sees through his abrasive exterior and finds the compassionate, loving man beneath. Can Damian let go of his past, accept his responsibilities, and let her love him? Or will he spend the rest of his existence alone and miserable?
Carrie Pulkinen has always been fascinated with the paranormal. Of course, when you grow up next door to a cemetery, the dead (and the undead) are hard to ignore. Pair that with her passion for writing and her father's insatiable love for monster movies, and you've got the perfect recipe for an exciting storyteller.
Carrie spent the first part of her professional life as a high school journalism and yearbook teacher. Now she's able to channel her love of the English language into stories of amazing sex with devilishly handsome men. In her free time, Carrie likes to read, take pictures, and play with her kids. She invites you to contact her at carrie.pulkinen@hotmail.com, or visit her on Facebook at www.facebook.com/CarriePulkinen
Enter below to win a eBook copy of Her Guardian Lover by Carrie Pulkinen! :)
a Rafflecopter giveaway
Submit Your Book
We are looking for authors books to feature on our promotion site. This would be an excerpt (length up to you) book description, info, bu...

Follow FMB On Twitter

Grab Our Button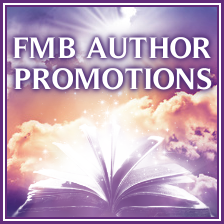 <div class="Full Moon Bites" style="width: 250px; margin: 0 auto;">
<a href="http://www.fmbauthorpromotions.com/" rel="nofollow">
<img src="http://i757.photobucket.com/albums/xx219/mcanderson11/FMB%20Button_zpsmnpbabik.png" alt="FMB Author Promotions" width="250" height="250" />
</a>
</div>