"I could not be more pleased by my total experiences in working with Holly on my book review tour. She went beyond my expectations, and best of all, I saw an increase in book sales and readership activity soon after the start of my book review tour. Holly's professionalism and the services she offers would be hard to beat at any price." -- Kimberly K. Comeau, author of Moons' Kiss, 2012

Wednesday, January 2, 2013
Series: Fone-Stories™ #1
Author: Mike Kearby
Genre: Sci-Fi, Thriller
Publisher: Self
Format: Ebook
Words: 2500
In the year 2031, the world is broke and broken. There are no more courts, or lawyers, or investigations...Only Men of Color. And in 2031, someone always pays.
From Wikipedia: Mike Kearby (born 1952) is an award-winning American novelist and inventor. Since 2005, Kearby has published ten novels, one graphic novel, and written two screenplays: (2011) Boston Nightly, with fellow writer Paul Bright and (2012) The Devouring. Boston Nightly is scheduled for filming in Dallas in the spring of 2013.
Submit Your Book
We are looking for authors books to feature on our promotion site. This would be an excerpt (length up to you) book description, info, bu...

Follow FMB On Twitter

Grab Our Button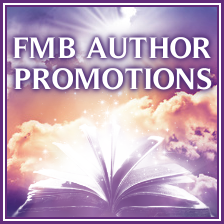 <div class="Full Moon Bites" style="width: 250px; margin: 0 auto;">
<a href="http://www.fmbauthorpromotions.com/" rel="nofollow">
<img src="http://i757.photobucket.com/albums/xx219/mcanderson11/FMB%20Button_zpsmnpbabik.png" alt="FMB Author Promotions" width="250" height="250" />
</a>
</div>