"I could not be more pleased by my total experiences in working with Holly on my book review tour. She went beyond my expectations, and best of all, I saw an increase in book sales and readership activity soon after the start of my book review tour. Holly's professionalism and the services she offers would be hard to beat at any price." -- Kimberly K. Comeau, author of Moons' Kiss, 2012

Saturday, March 2, 2013
March 13th-
D. VonThaer
(Review/Giveaway)
March 13th-
Dustykatt's Stuff
(Review/Giveaway)
March 19th-
I am, Indeed
(Review/Giveaway)
March. 22nd-
Herding Cats & Burning Soup
(Review/Giveaway)
March. 22nd-
Mallory Heart Reviews
(Review/Giveaway)
March 25th- Kaidans Seduction (Review/Giveaway)
March 27th- Fighting Monkey Press (Review/Giveaway)
March 28th- My Home Away From Home (Review/Giveaway)
March. 30th- 4HorsemenSeries Book Reviews (Review/Giveaway)
March. 30th- Sweet n' Sassi (Review/Giveaway)
Title:
The Thing With Feathers
Author:
Anne Sweazy Kulju
Genre:
Historical Fiction/Saga
Publisher:
Tate Publishing & Enterprises, LLC
Length:
328 pages (85,000+ words)
When an itinerate Baptist preacher arrived with his baby daughter and a wife lost on the trail, there was no one prepared to suspect what lurid secrets and heartbreak he might be concealing. As the preacher sets his sights against those who might oppose him, the names, reputations, even the very lives of the good people of Cloverdale may not be spared.
Yet in the midst of the machinations of a mad man, virtue and valor can persist. The Thing with Feathers is known to fly through wars, depressions, and natural disasters. But will the
Marshall
clan and the good people of Cloverdale find it in time?
ANNE SWEAZY KULJU has won awards for editorials and honors for short stories; she now writes historical fiction page-turners. Her first novel, "the thing with feathers," debuted in 2012, via Tate Publishing. "Bodie," is expected in early spring 2013. Anne lives near
Pacific City
,
Oregon
, where she is writing her third book, "Grog Wars." She divides her free time between the beach and
Mount
Bachelor
. Readers may learn more about Anne and correspond with her on her website at www.AnneSweazyKulju.com.
Enter below to win Gift Bag #1: The Thing With Feathers by Anne Sweazy Kulju Signed paperback, 15-oz cafe mug, 1-lb Fresh-Roasted Fogcutter Blend from Five Rivers Coffee Roasters (Image shown below)
OR Gift Bag #2: A signed copy of The Thing With Feathers by Anne Sweazy Kulju (or digital download card), with customized journal, bookmark and pen created with authors logo
a Rafflecopter giveaway
Submit Your Book
We are looking for authors books to feature on our promotion site. This would be an excerpt (length up to you) book description, info, bu...

Follow FMB On Twitter

Grab Our Button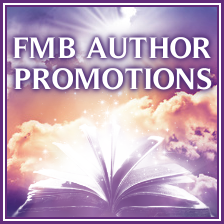 <div class="Full Moon Bites" style="width: 250px; margin: 0 auto;">
<a href="http://www.fmbauthorpromotions.com/" rel="nofollow">
<img src="http://i757.photobucket.com/albums/xx219/mcanderson11/FMB%20Button_zpsmnpbabik.png" alt="FMB Author Promotions" width="250" height="250" />
</a>
</div>