Bloggers/Reviewers
Are you interested in hosting authors, books, giveaways, and more on your site?
Sign up HERE
to become a tour host today! All hosts that post are entered for our monthly giveaway.

Need Tour Hosts:
Monday, April 15, 2013
Publisher:
Decadent Publishing
Enroute to their 1Night Stand dates, Chelsea Haller and Alec Ramsey are stranded in the airport during an unexpected snowstorm.
It doesn't take long to discover they're each other's one-night stand. Lucky for them, they're drawn together by sizzling electricity and soon forget the icy snow. As the heat between them nearly melts the sheets in Alec's hotel room, their night of erotic adventure surpasses anything they expected from a 1Night Stand.
The author constructed an instantaneous connection between two strangers so passionate that even with the length constriction, just 33 pages, the romance is infinite. Once again Ms. Holt delivered… two characters that are completed devoted to each other. -- Books Books and More Books
Desiree Holt's writing is flavored with the rich experiences of her life, including a long stretch in the music business representing every kind of artist from country singer to heavy metal rock bands. For several years she also ran her own public relations agency handling any client that interested her, many of whom might recognize themselves in the pages of her stories. She is twice a finalist for an EPIC E-Book Award, a nominee for a Romantic Times Reviewers Choice Award, winner of the first 5 Heart Sweetheart of the Year Award at The Romance Studio as well as twice a CAPA Award for best BDSM book of the year, winner of the Holt Medallion, multiple winner of the Whipped Cream Book of the Week Award and is published by five different houses. Romance Junkies said of her work: "Desiree Holt is the most amazing erotica author of our time and each story is more fulfilling then the last."
April 17th
April 18th
Submit Your Book
We are looking for authors books to feature on our promotion site. This would be an excerpt (length up to you) book description, info, bu...

"I could not be more pleased by my total experiences in working with Holly on my book review tour. She went beyond my expectations, and best of all, I saw an increase in book sales and readership activity soon after the start of my book review tour. Holly's professionalism and the services she offers would be hard to beat at any price." -- Kimberly K. Comeau, author of Moons' Kiss, 2012

Follow FMB On Twitter

Grab Our Button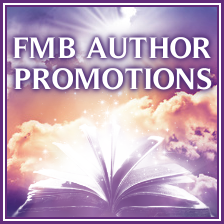 <div class="Full Moon Bites" style="width: 250px; margin: 0 auto;">
<a href="http://www.fmbauthorpromotions.com/" rel="nofollow">
<img src="http://i757.photobucket.com/albums/xx219/mcanderson11/FMB%20Button_zpsmnpbabik.png" alt="FMB Author Promotions" width="250" height="250" />
</a>
</div>