Bloggers/Reviewers
Are you interested in hosting authors, books, giveaways, and more on your site?
Sign up HERE
to become a tour host today! All hosts that post are entered for our monthly giveaway.

Blog Archive

Need Tour Hosts:
Friday, April 28, 2017
In honor of our new site design (I LOVE IT SO MUCH) we are having a huge giveaway for our readers, tour hosts, and followers!
Be sure to swing by and check out our book review sites new design as well, Full Moon Bites.
Sapphire Designs is absolutely amazing! Since we have been on hiatus for so long I have a TON of books and SWAG (Some of the swag is SIGNED AS WELL) that needs to move over for new swag for y'all!
Enter below to win:
SIGNED copy of Darkness Dawns by Dianne Duvall

SIGNED copy of Masters at Arms & Nobody's Angel by Kallypso Masters

SIGNED copy of Bride of the High Country by Kaki Warner

Paperback copy of Iron Dominance by Cari Silverwood

SIGNED copy of The heart of War by Lisa Beth Darling

Paperback copy of Duty and Desire by Anju Gattani

Paperback copy of The Peripheral Son by Dorien Grey

TONS of BOOK SWAG from Lisa Renee Jones, Kallypso Masters, Kallysten, Donna Grant, Lucy Monroe, Dianne Duvall, Danica Winters & More! (

Some of the swag is SIGNED AS WELL.)
We don't want to leave any of our fellow book lovers out so this giveaway is open INT. Ends May 20th 2017
a Rafflecopter giveaway
Submit Your Book
We are looking for authors books to feature on our promotion site. This would be an excerpt (length up to you) book description, info, bu...

"I could not be more pleased by my total experiences in working with Holly on my book review tour. She went beyond my expectations, and best of all, I saw an increase in book sales and readership activity soon after the start of my book review tour. Holly's professionalism and the services she offers would be hard to beat at any price." -- Kimberly K. Comeau, author of Moons' Kiss, 2012

Follow FMB On Twitter

Grab Our Button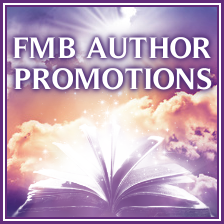 <div class="Full Moon Bites" style="width: 250px; margin: 0 auto;">
<a href="http://www.fmbauthorpromotions.com/" rel="nofollow">
<img src="http://i757.photobucket.com/albums/xx219/mcanderson11/FMB%20Button_zpsmnpbabik.png" alt="FMB Author Promotions" width="250" height="250" />
</a>
</div>