Bloggers/Reviewers
Are you interested in hosting authors, books, giveaways, and more on your site?
Sign up HERE
to become a tour host today! All hosts that post are entered for our monthly giveaway.

Blog Archive

Need Tour Hosts:
Sunday, April 9, 2017






"Holly is organized, professional and a pleasure to work with. FMB Blog Tours is a must use site for any emerging author." -- Pavarti K Tyler, author of Shadow on the Wall
We will be back up and running soon! :) I'm so excited. I think everyone is going to be really pleased with the new look. (I'm thinking a giveaway to celebrate?!)
We have some changes going on right now to help with the future of the site. I am aiming for the beginning of May, but it could be sooner.
If you have any questions, or would like to inquire about scheduling a future tour with FMB please email me at fullmoonbites AT gmail DOT com.
If you are a blogger and are interested in still being or becoming a tour host please fill out this form HERE.
I have always did my best to keep our prices low and do good work for authors. I love books, and I want to be able to share that love with other readers bloggers. If I can help authors while spreading that love of books I will always do my best to do so!
"FMB Blog Tours blew my mind...Holly took charge and did all the work. I love that. As an author, with a huge to-do-list and books to write, I really appreciated the no-fuss leave-it-all-to-us attitude displayed from first contact. All I had to do was provide book details then turn up during the tour postings and make an appearance. Too easy. Thanks FMB!" -- JoAnne Kenrick, Author of Bittersweet Symphony


"An Improper Wife was my first tour with FMB. Holly was on the spot to make sure everything ran smoothly. I will definitely book more tours with FMB. Thanks, Holly!" -- Tarah Scott, author of An Improper Wife
"I could not be more pleased by my total experiences in working with Holly on my book review tour. She went beyond my expectations, and best of all, I saw an increase in book sales and readership activity soon after the start of my book review tour. Holly's professionalism and the services she offers would be hard to beat at any price." -- Kimberly K. Comeau, author of Moons' Kiss
Submit Your Book
We are looking for authors books to feature on our promotion site. This would be an excerpt (length up to you) book description, info, bu...

"I could not be more pleased by my total experiences in working with Holly on my book review tour. She went beyond my expectations, and best of all, I saw an increase in book sales and readership activity soon after the start of my book review tour. Holly's professionalism and the services she offers would be hard to beat at any price." -- Kimberly K. Comeau, author of Moons' Kiss, 2012

Follow FMB On Twitter

Grab Our Button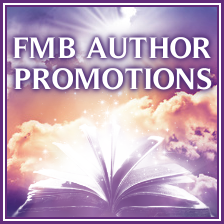 <div class="Full Moon Bites" style="width: 250px; margin: 0 auto;">
<a href="http://www.fmbauthorpromotions.com/" rel="nofollow">
<img src="http://i757.photobucket.com/albums/xx219/mcanderson11/FMB%20Button_zpsmnpbabik.png" alt="FMB Author Promotions" width="250" height="250" />
</a>
</div>