Bloggers/Reviewers
Are you interested in hosting authors, books, giveaways, and more on your site?
Sign up HERE
to become a tour host today! All hosts that post are entered for our monthly giveaway.

Blog Archive

Need Tour Hosts:
Sunday, May 28, 2017
We are now scheduling a book tour for Enshrine by Kay Bennson. A fantasy romance. June 5th - 23rd (weekdays only)

We are looking for people interested in doing spotlights, excerpt posts, and reviews.

.pdf format is available for reviewers.
Title: Enshrine
Series: An Enshrine Series Novel
Pages: 361
Release Date: June 5th 2017
Purchase:
Amazon
When Sage Wolfe is accidentally mistaken for a peace offering, her world turns upside down. Dayton, the young, handsome, and insane King of Rosementh whisks her away to his castle to be his bride with the promise that he can give her the world and anything she desires. These offers becoming tainted as Dayton's true colors show themselves; he is cruel and violent and Sage vows to run away or die trying.
Just when Sage thinks she is hitting rock bottom, a hooded stranger named Jonathan Kreider comes to the castle. He doesn't say much but his actions speak for themselves. Not only can he wield a sword or shoot an arrow better than most of Dayton's men, but he always seems to be a step behind Sage, and though it should terrify her, for the first time Sage finds herself filling with hope.
Sage is faced with a choice. Should she run away from the wicked king who took her away from her family? Or should she stay to learn more about the man who lurks in the shadows, the man that makes her heart race and almost makes suffering Dayton's wrath worthwhile? Sage is about to discover that nothing is as it seems and everyone has secrets; Dayton, the man that calls himself Jonathan Kreider, and even herself.
About the Author:
Kay Bennson is from Northwestern Connecticut where she lives with her husband. She doesn't remember a time where she wasn't writing stories (in fact, some of her best ideas were forged in high school classes and at part time jobs). When she isn't writing, she is a competitive Irish Dancer. Enshrine is her first novel.
www.kaybennson.weebly.com
twitter: @kaybennson
Instagram: @kaybennson
Facebook:
https://www.facebook.com/kaybennson
Tumblr:
https://kaybennson.tumblr.com/
Tour Schedule So Far:
June 5th-
Yolanda Speaks
(Spotlight)
June 6th-
Gimme The Scoop Reviews (Spotlight)
June 7th- Paranormal Romance and More (Excerpt)
June 9th-
Books,Dreams,Life
(Excerpt)
June 14th- Full Moon Bites (Spotlight)
June 19th- Brooke Blogs (Excerpt)
June 20th- The Avid Reader (Excerpt)
Submit Your Book
We are looking for authors books to feature on our promotion site. This would be an excerpt (length up to you) book description, info, bu...

"I could not be more pleased by my total experiences in working with Holly on my book review tour. She went beyond my expectations, and best of all, I saw an increase in book sales and readership activity soon after the start of my book review tour. Holly's professionalism and the services she offers would be hard to beat at any price." -- Kimberly K. Comeau, author of Moons' Kiss, 2012

Follow FMB On Twitter

Grab Our Button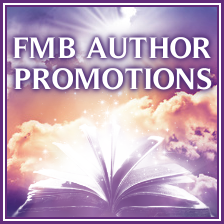 <div class="Full Moon Bites" style="width: 250px; margin: 0 auto;">
<a href="http://www.fmbauthorpromotions.com/" rel="nofollow">
<img src="http://i757.photobucket.com/albums/xx219/mcanderson11/FMB%20Button_zpsmnpbabik.png" alt="FMB Author Promotions" width="250" height="250" />
</a>
</div>